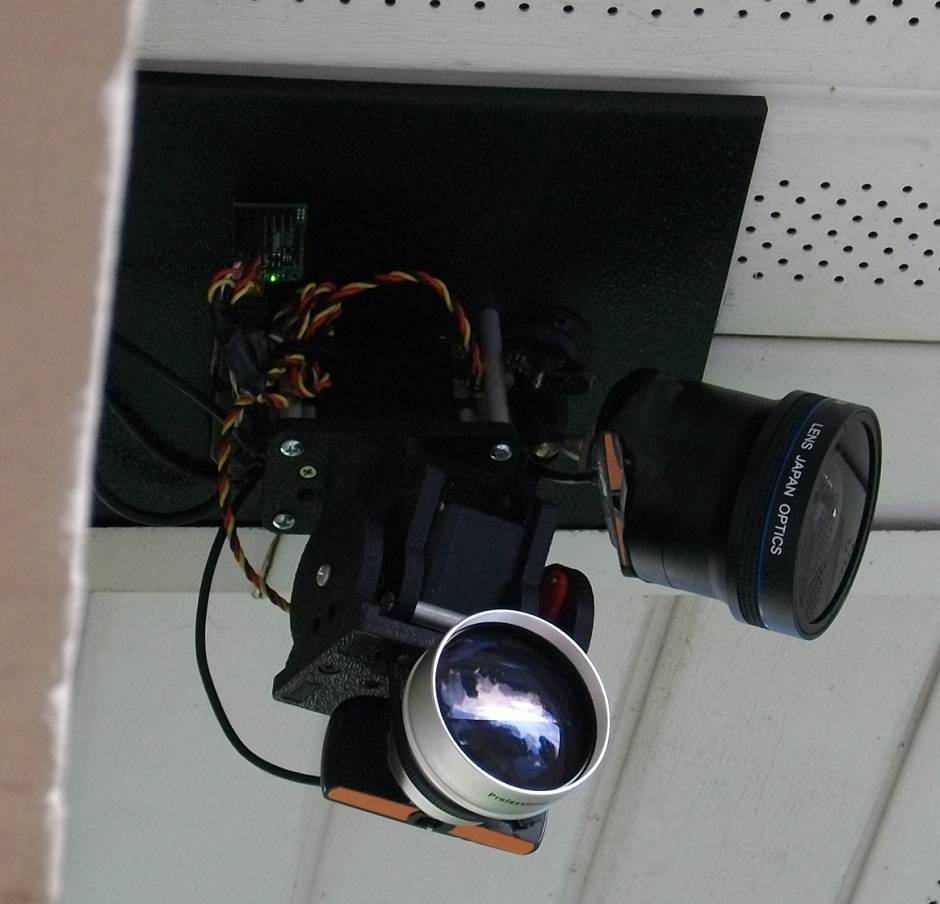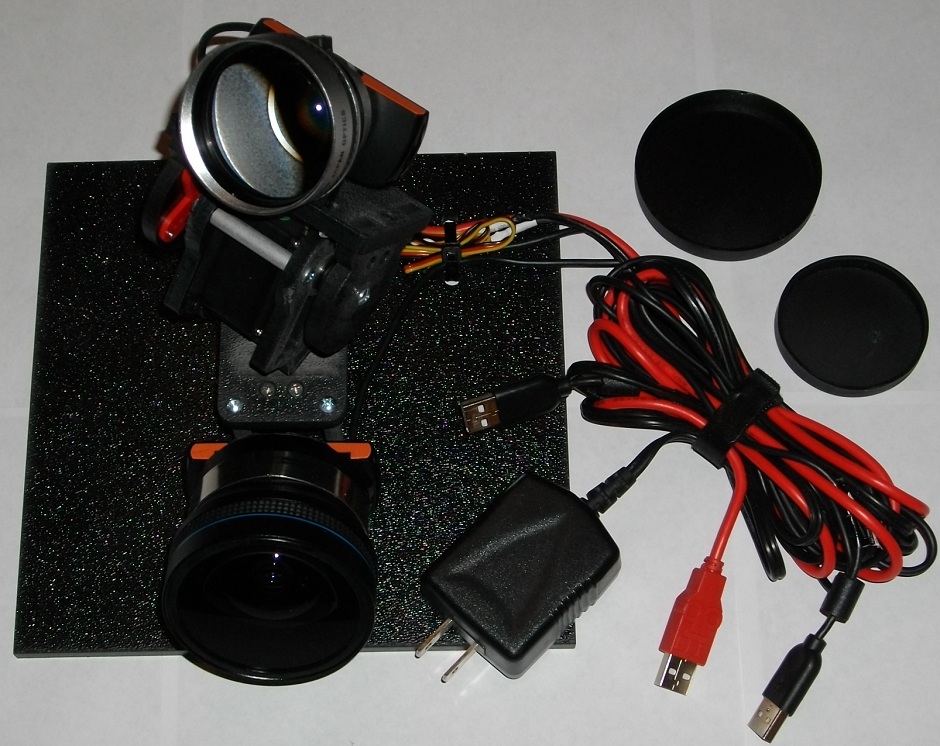 What is the 'Camera Sentry'?
It is a security camera system that automatically tracks and records targets in its field of view.
How is this better than a regular security camera?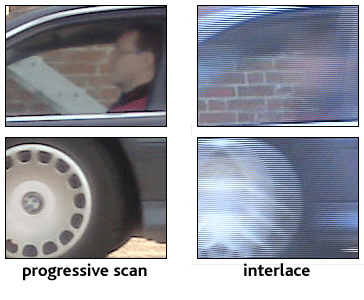 Regular (analog) security cameras don't provide nearly enough detail to identify someone. They can tell you what happened and when but don't provide much help for figuring out who did it. Most security cameras are analog (interlaced) while ours is digital (progressive scan). The system we've designed is essentially the same thing as if there was a person standing guard 24/7 with a digital camera in his hand. This particular version of the hardware has been running 24/7 outdoors for almost a year without issue while slightly different, older versions have been running before that.
How does it work?
Our software analyzes the video feed from an overview (top) camera. When a valid target is detected the software sends commands back to the zoomed-in camera which begins recording 1600x1400 (2.2 Megapixel) images onto the netbook's hard drive. When the hard-drive is almost full, the software automatically deletes the oldest images so the system can continue to run indefinitely. Two netbooks (small laptops) are used in this system. One netbook is completely maxed out processing the overview video feed at 15-20fps. The other netbook is also maxed out just viewing and recording images from the 1600x1400 video feed of the zoom camera. Two netbooks linked together with a crossover cable, or with a router, offer the best cost-for-performance ratio of any other solution currently available since they can be had for around $100-$150 used. The images can be shared by sharing the folder containing the images on your network or with remote desktop software.
Technical Specs
Overview camera field of view, resolution: ~170°, 640x480
Zoom camera magnification, resolution: 3.5x, 1600x1400 (2.2 Megapixel)
Pan/tilt range of momevent: ~180°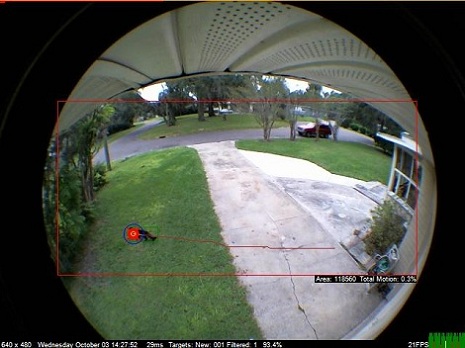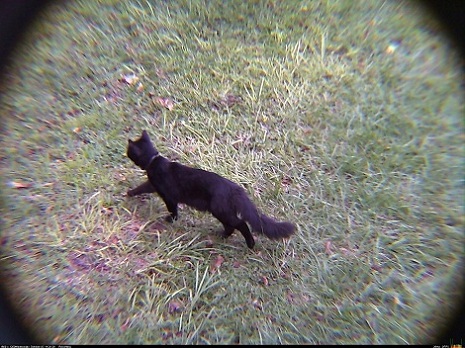 What is included?
What you see in the image at the top of the page is what is included. Four wires come from the pan/tilt unit (three USB cables and the power supply for the servos). You will only need to mount it and hook it up to two PCs (netbooks). It can be used hanging, as shown, or flipped over, sitting on it's base.
Shipping in the US is $20.
International shipping is sent via FedEx International Priority and is either $170 or $205 depending on the destination country.