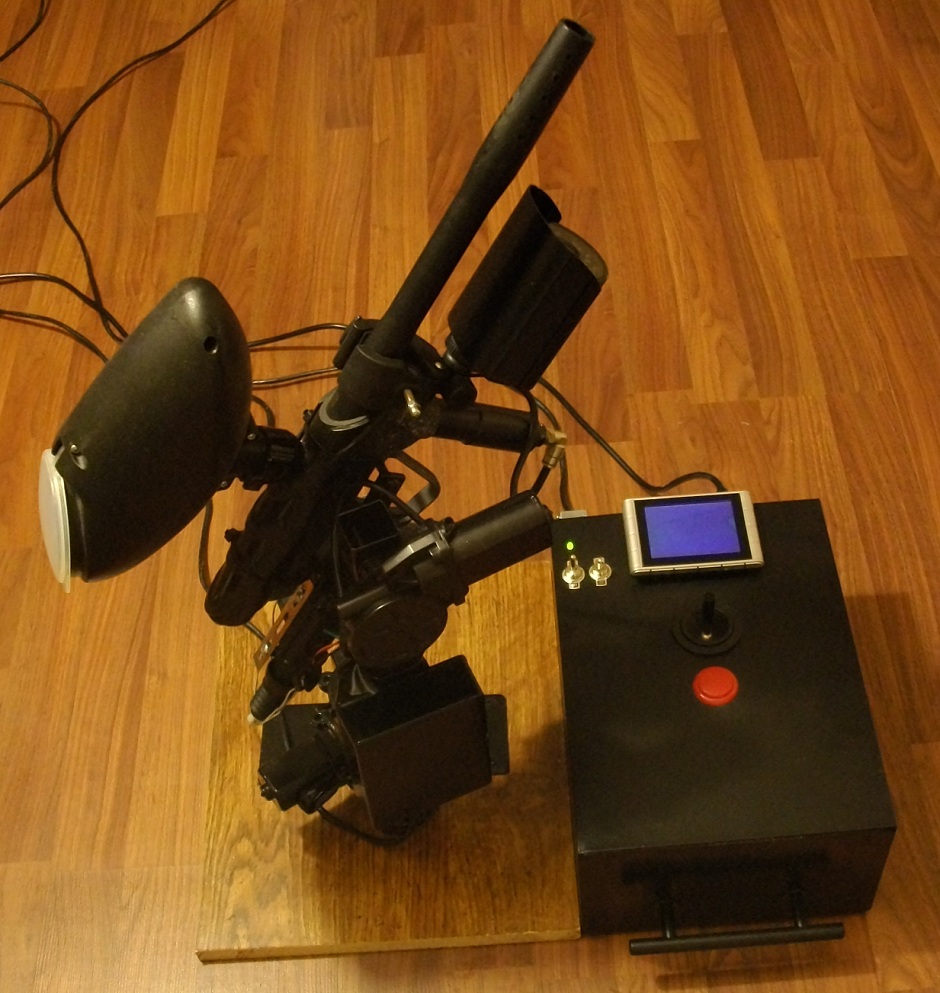 What is the 'Joystick Turret'?
This is simply a turret that is controlled by a joystick. A lot has gone into making the joystick sensitivity intuitive. There is a switch next to the power switch that will toggle an inverted up/down axis. The turret connects to the controller with a 14' or shorter CAT5 cable. No batteries are needed. If we were to make this wireless, it would be much more expensive and much more of a hassle to set up in the field. It is designed so that a player can be behind cover while the turret is mounted on a vehicle or structure.
What can I use it for?
Scenario paintball/airsoft games (capture the flag, base defense, etc.)
Military/Law enforcement training (increased realism)
Any other non-lethal area defense
What is included?
Everything except the gun. Some assembly required to mount the gun. (The mount is similar to the Heavy Turret)
Domestic, insured shipping to the continental US is $63.
International shipping is only offered to confirmed addresses and is shipped through UPS, FedEx or DHL. Email us for a shipping quote.